THE TRIUMPHANT RETURN OF +@ TO PITTSBURGH IS FRIDAY JUNE 5TH ALL AGES
CLICK TOUR FOR ALL THE DATES ON THE "EASTERN STANDARD TOUR" FEATURING "BAKED" !!!

Welcome to the official TITUS ANDRONICUS website, a child of the brilliant mind of erstwhile +@ keyboardist David Robbins. Consider this yr one-stop-shop for everything Titus Andronicus on the wide and woolly internet. Please feel free to wander this world we have built for you and enjoy the free content.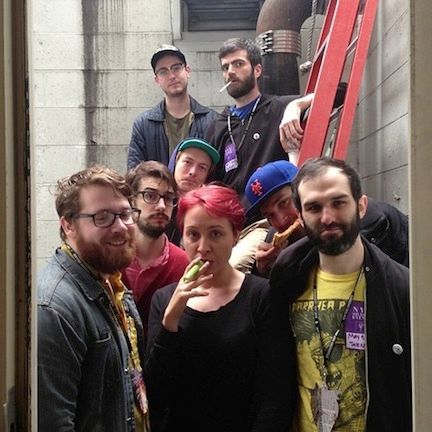 Click STORE to throw all of the money back where it belongs, into the abyss, our warm embrace, and we will do the burning for you – high quality goods straight from the healing hands in the home office.
Click TOUR for upcoming live appearances in yr area. They are happening sooner than you think, and to see is to believe.
Please check back often as we will strive to keep you constantly updated. Thanks and much love. Empathy everywhere +@ +@ +@